Fully refurbished five-bedroom villa in Qurum
With five bedrooms and three bathrooms, this fully refurbished villa is great for a growing family or a couple with modern tastes. The open floor plan in this 3,229-square-foot villa ensures that inhabitants have room to move. Tile flooring flows throughout the living and dining spaces, the kitchen, and bedrooms. The property comes fully furnished, and includes a full kitchen and maid's quarters outside.
It is near Qurum Park and the beach.
Al Arabia International for Development and Construction agent Al Shamsi Alawiya has the villa listing, available for $519,751. Call +968 2460 0433 for more information.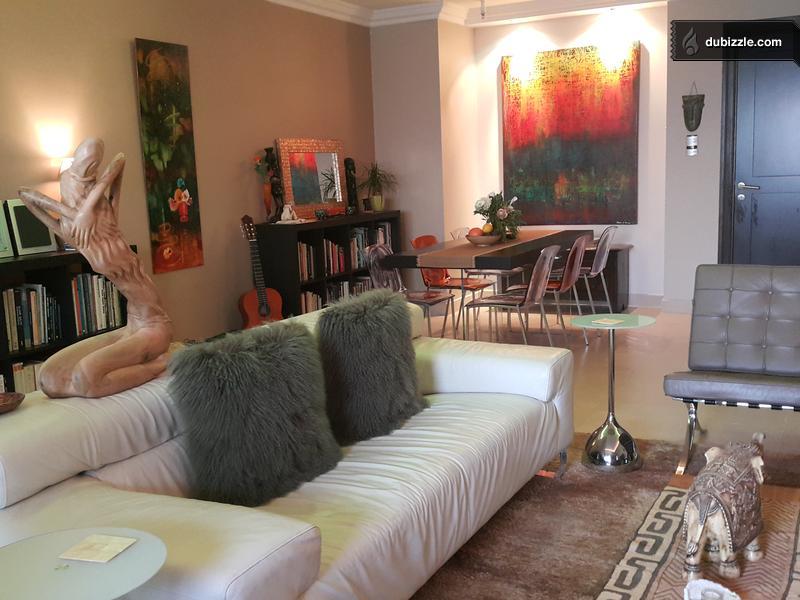 Two bedroom at The Pearl
The sea view of this two-bedroom apartment on the 13th floor is an eye-catching feature, but there's much more to this apartment in Porto Arabia's The Pearl. A stunning family room and full kitchen with modern appliances await the new owner of this apartment. Each bedroom includes built-in wardrobes and a shower room. There are two podium parking spaces associated with this apartment.
The apartment complex features 24-hour security and reception as well as a swimming pool and fitness center for residents' use. Visitor parking is also available.
This apartment is just less than 13 miles from the downtown business district of Doha and north of West Bay.
Call +974 4429 4845 for more information or to arrange a viewing.


Five bedroom villa in Bausher Heights
There's plenty of space in this large villa in the Al-Muna (Bausher Heights) area of Muscat.
This modern villa features five bedrooms, seven bathrooms, a full kitchen with a built-in cooking system with top hood and built-in oven, plus two small store rooms. There also are two living and dining rooms as well as a maid's quarters in this villa.
For those who like to add color to their space with live plants, the property features a small garden space.
Parking is available inside for residents.
Al Arabia International for Development and Construction has this listing, available for $454,782. Call +968 24600433 for more information or to schedule a viewing.