Dubai Marina, Marina Pinnacle
Coldwell Banker has listed a one-bedroom apartment in the Marina Pinnacle development overlooking the Dubai Marina for sale. This fully furnished apartment is on one of the higher floors of the building with a balcony offering a partial view of the Dubai Marina. Inside, tile floors flow throughout and a full-kitchen makes the cooking experience easy and enjoyable.
This one-bathroom apartment is available for $272,263. It is possible to view the apartment with just an hour's notice. Contact Ferial Abouhamzeh at +971 44220747 for more information or to schedule a viewing.

Dubai Marina, Marina Pinnacle
Bedroom: 1
Bathroom: 1
Price: $272,263
Agent: Ferial Abouhamzeh, Coldwell Banker, +971 44220747

Al Reem Island, City of Lights, Hydra Avenue Towers
Property Shop has listed a brand new studio apartment in the City of Lights complex on Reem Island. It is available for $258,650.
The 816-square-foot apartment boasts ample storage, thanks to built-in wardrobes. It also includes central air and covered parking for residents. A shared pool and shared gym are available for residents to cool off or get a good workout.
In the Hydra Avenue development, this apartment is in one of six towers between 24 and 29 stories high. The property is a mixed-use development. To learn more, contact Property Shop Investment at +97126391147.

City of Lights Hydra Avenue Studio
Bedroom: Studio
Bathroom: 1 bathroom
Price: $258,650
Agent: Property Shop Investment, +97126391147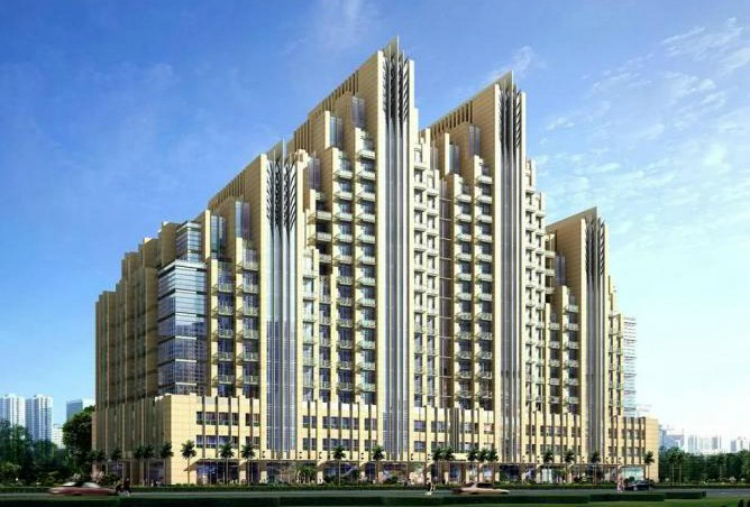 Jumeirah Village Circle, District 10, The Manhattan Luxury Apartments
Coldwell Banker is selling a large one-bedroom apartment in the Manhattan Luxury Apartments complex, located in the District 10 area of Jumeirah Village Circle.
The 1,131-square-foot apartment features two bathrooms, a fully equipped kitchen and light-colored tile floors that flow throughout the space. Residents can choose from classic or contemporary styles.
Residents also can take advantage of a fully equipped gym, sauna and swimming pool. There's even a separate children's pool and a children's play area. At the front desk, the concierge is ready to assist with resident concerns and requests. Parks, restaurants and shopping aren't too far from the Manhattan Luxury Apartments.

Manhattan Luxury Apartments
Bedroom: 1 bedroom
Bathrooms: 2 bathrooms
Price: $261,373
Agent: Shyam Sudhir, Coldwell Banker, +971 44391200