Green Community East, Green Community, Dubai
This beautifully updated, end-unit townhouse is in a prime location within Dubai's sought-after Green Community -- not far from the development's gated entrance and swimming pool. The townhouse features a bright and inviting open floor plan with 4,889 square feet of living space, and stylish features and finishes throughout. The floor plan includes a spacious living room with large windows, an elegant dining room, and a tasteful, modern kitchen with plentiful counter and cabinet space, as well as gleaming stainless steel appliances. There is also a maid's room, a utility room, a study and three generously sized bedrooms, including a gorgeous master suite. Exterior townhouse features include a balcony and a terrace. An attached, two-car garage provides off-street parking and additional storage space.
Beds: 3
Square footage: 4,889

Price: $912,042
Contact: Darren Murphy, Allsopp & Allsopp, +97143837277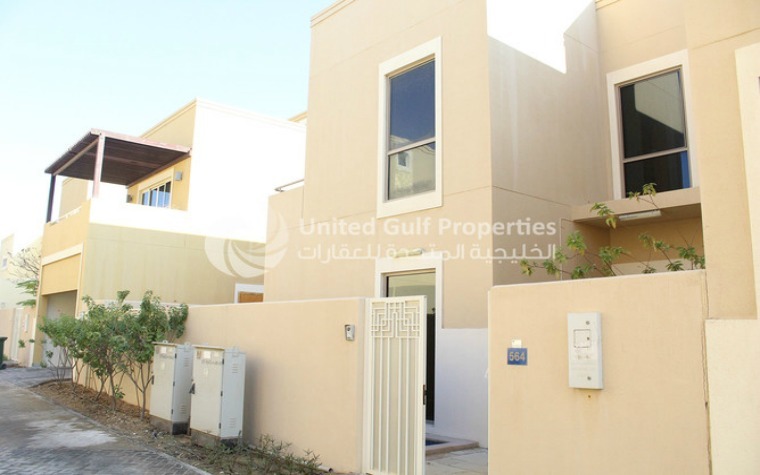 Muzera Community, Al Raha Gardens, Abu Dhabi
In the Muzera sections of Abu Dhabi's desirable Al Raha Gardens residential development, this gorgeous townhouse has an open flowing floor plan with 2,723 square feet of living space, and large windows that admit great natural lighting and offer landmark views. The floor plan includes inviting living and dining areas, and a sizable kitchen with handsome cabinetry and plentiful counter space. There is also a maid's room and three well-appointed bedrooms with built-in wardrobes. The particularly luxurious master bedroom also features a walk-in closet. Exterior features include a balcony, a private garden and covered parking.
Beds: 3
Baths: 5
Square footage: 2,723
Price: $672,461
Contact: United Gulf Properties, +971502023120
Al Khoudh, Al Seeb, Muscat
This stunning villa is in Muscat's beautiful Al Khoudh area. The villa boasts a spacious floor plan with beautiful living and dining areas, as well as a tasteful kitchen with beautiful countertops and handsome cabinetry. There are four sizable bedrooms, including a gracious master suite with luxurious features and finishes. The villa's floor plan also includes a maid's room. Villa owners can enjoy five lovely bathroom. The villa also has a number of great exterior features, including a gated entry and a carport that offers covered parking for two vehicles.
Beds: 4
Baths: 5
Price: $285,714
Contact: 96957171